Leona Siroka
Gisela is one of the best yoga teacher I´ve met. She will show you that yoga can be done with a passion and love I love her attitude and smile!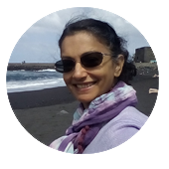 Naz Sham Qaz
Gisela is a fantastic instructor with bags of positive, life giving energy! I have known her since 2006 and she has a genuinely, vibrant spirit, is passionate about her work and lives her life with purpose. You're bound to feel renewed just after doing one class!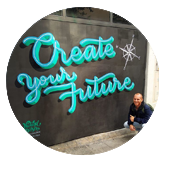 Koen Vaessen
Gisela is one of the most skilled and genuine yoga instructors I've ever met. I always think back with much pleasure towards her classes and energy. Even thinking about the happy baby pose still brings a big smile on my face😄
Julia Hantig
I started Yoga with Gisela in the UK , I wasn't a lover of yoga , but having said that my body loves it! My pulled ham string that I suffered with for years and being in pain has now gone thank to yoga  so I therefore highly recommend it and especially Gisela as a teacher
Ewa Rogowska-Czarny
Gisela is a very nice person who creates wonderful atmosphere during the class, her attitude to everyone is great. Classes are good for someone who has never practised yoga before as well for someone who has some experience with yoga classes. After classes You fell very relaxed, streched and tired 🙂 Thank You Gisela for great time in Maspalomas and hope to see You again someday
Declan Brady
Amazing class with amazing teacher. I had never experienced yoga until I moved to the island and and it has helped me in so many ways. Everyone should try a class.
Jacky MacIsaac
I started yoga with Gisela in the UK and, although I wasn't sure it was for me at the beginning, with Gisela's encouragement and the fun atmosphere in her classes I started to look forward to going along and I can really feel the benefit for it! I'm really excited to be coming out to GC for a class in the sunshine!
Susan Lloyd McElnea
Brilliant classes at the park in Maspalomas. Gisela is so welcoming and catered for our abilities I would highly recommend joining her Yoga session.
Lenka Kutláková
Relaxing, energised and amazing yoga session..Yoga with Gisela is giving me peace, love and stillness after all day  really recommend!
Michal Fecko
Yoga class with Gisela is amazing experience,
I really appreciate professional guiding during whole yoga session ! 😊
I never thought yoga can be so intensive 💪 and in the same time so energizing 👌!! Lifechanging experience, I
would recommend to anyone (everyone ☺) !! NAMASTE 😑
Aoibheann Doran Hopkins
Gisela is special! Her classes are such fun and leaving you smiling … like a sunflower 🌻 Each class feels different but you end up working every part of your body . Outdoor classes are beautiful under the shade of the palm trees with a gentle Canarian breeze blowing. Friday nights are so relaxing and a great way to end the week. You'll find you breathe, smile and even laugh out loud in some of her classes. So therapeutic and highly recommended.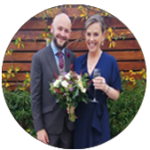 Laura Isobel Armstrong
We enjoyed a wonderful, outdoor yoga session with Gisela in Parque Sur Maspalomas today. Gisela is warm, friendly and an amazing teacher, we are looking forward to more of her yoga classes during our holiday. Thank you so much Gisela!